Military DUI Consequences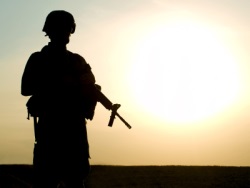 If you are a member of the military and get arrested for DUI (either on base or off base), you could face military consequences in addition to the typical civilian consequences of jail time, fines and alcohol treatment. An experienced Federal DUI Lawyer can make sure that your rights are protected. Below are frequently asked questions.
I was arrested for DUI on Fort Lewis, what happens next?
If you are arrested for DUI on a military base, charges could be filed in the county you were arrested in or by the federal prosecutor, depending on which agency made the arrest. If you are a civilian and were stopped outside the military gate by the Washington State Patrol, Sheriff's Department or city police agency, your case will most likely be filed by the county or city prosecutor.
If you were arrested for DUI by the military police inside the military gates, your case will probably be filed in the U.S. District Court, regardless of whether or not you are a soldier, sailor, airman, or Marine. If you are a member of the military, you can also be charged in a military court under the Uniform Code of Military Justice (instead of in Federal Court).
Will I lose my driver's license?
Once arrested for DUI, your privilege to drive off base will be revoked unless you request a hearing with the department of licensing. If you are a member of the Army, Navy or Air Force, you could also lose your on-base driving privilege, once your commander is notified of your arrest.
Will my career with the military be affected?
If you have committed what the military deems as a minor disciplinary offense (like a first time DUI), you may be charged with an Article 15 Non-Judicial Punishment by your commanding officer. Non-judicial punishment does not constitute a criminal conviction, but is placed on your service record. Article 15 punishments can include:
Admonition or reprimand
Arrest in quarters
Restriction
Forfeiture of pay
Correctional custody
Reduction
Extra duties
At Joint Base Lewis McChord (JBLM) or Naval Base Kitsap, a DUI could also result in the following military consequences:
Loss of security clearance
Deployment restrictions
Loss of future promotions
Dishonorable discharge
Substance abuse treatment requirements
How is federal court different from state or city courts?
For DUIs, most of the consequences are the same in both federal court and civilian court. However, federal court will often times not approve jail alternatives such as electronic home monitoring or work release.
What can be done?
A reduction of your charge or a complete case dismissal are the most beneficial resolutions. An experienced Military DUI Attorney can review your case and identify favorable legal issues, potentially saving you from a DUI conviction and license suspension, as well as protecting your military career.
At Beckwith DUI Law, we have successfully defended over 1000 soldiers from Ft. Lewis (JBLM) and Naval Base Kitsap. We are proud to represent military members in Federal Court as well as local courts in Lakewood, Tacoma, Olympia, Bremerton, and throughout the Puget Sound. Please call us for a free consultation.
Related Topics: