Reckless Driving vs DUI in Washington State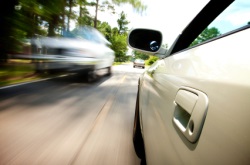 In our last article, we spoke about the impact of reducing DUI charges to Negligent Driving. In this article, we are going to focus on the consequences of reducing a DUI to Reckless Driving. In WA State, Reckless Driving is a more serious offense than Negligent Driving. However, it is less serious than a DUI conviction.
Reckless Driving and DUI are both gross misdemeanors and therefore carry the same maximums of 364 days in jail and a $5000 fine. DUI and Reckless Driving both require the purchase of SR-22 insurance for 3 years. In Tacoma, Seattle, and other areas of King and Pierce County, it is not common for maximum penalties to be enforced.
There are some important differences between a conviction for DUI and Reckless Driving:
Reckless Driving convictions result in a 30 day license suspension
DUI convictions result in a license suspension for a minimum of 90 days
DUI convictions require an ignition interlock device
If you have been arrested for DUI and would like information regarding your license suspension and criminal case, click here. 
For general information about Reckless Driving in Washington State, click here. 
Please contact our law office or another qualified WA DUI attorney before making any decisions about your case. DUI laws are very complicated and there are many arguments that your DUI lawyer can make on your behalf.