Underage DUI in WA State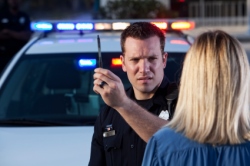 In Washington State, it is a crime for a person who is under the age of 21 to drive a motor vehicle with a blood alcohol concentration of .02 or over. The crime is punishable by up to 90 days in jail and a $1000 fine. If convicted, a person will face the maximum penalties and may be required to report to probation, complete an alcohol and drug assessment, and complete any recommended follow up treatments. An underage person arrested for DUI (Minor DUI) will also face a license suspension with the Department of Licensing.
License Suspension Hearing
Once an arrest has been made, the arresting agency will notify the Washington State Department of Licensing and the suspension process will begin. You will have 20 days to request an administrative review hearing. If the hearing is not requested in a timely manner, you will lose the right to contest the suspension. At this hearing, an attorney can fight to prevent your driver's license suspension.
Driver's License & Criminal Consequences
If a juvenile has an instruction permit or intermediate driver's license (license status for drivers under the age of 18), an arrest or conviction for Minor DUI could affect his or her ability to obtain a standard license in the future. An arrest can also lead to a suspension of driving privileges and a requirement of SR 22 insurance (high risk auto insurance). A conviction can lead to further penalties, such as the denial of an intermediate license and restrictions on current driving privileges, in addition to jail time, probation and fines.
If a juvenile is convicted of certain drug and alcohol offenses while having an instruction permit (regardless of whether the crime was committed while driving), that person will be unable to qualify for a driver's license until he or she has reached the age of 18. Intermediate license holders convicted of Minor DUI face additional restrictions, as well as a license suspension that ranges from 90 days to two years, depending on their criminal history.
Defending Minor DUI Charges
If you are arrested for an underage DUI in WA State, it is crucial to hire a lawyer as soon as possible to mitigate or eliminate the criminal and driver's license consequences. An attorney can investigate the evidence and circumstances surrounding the arrest and build your defense.
At Beckwith DUI Law, we have a proven track record for defending Minor DUI charges in Pierce County, King County, and Thurston County, Washington. We have office locations in Seattle and Tacoma. We can also be contacted by phone for a free consultation.